White Water Rafting in Nepal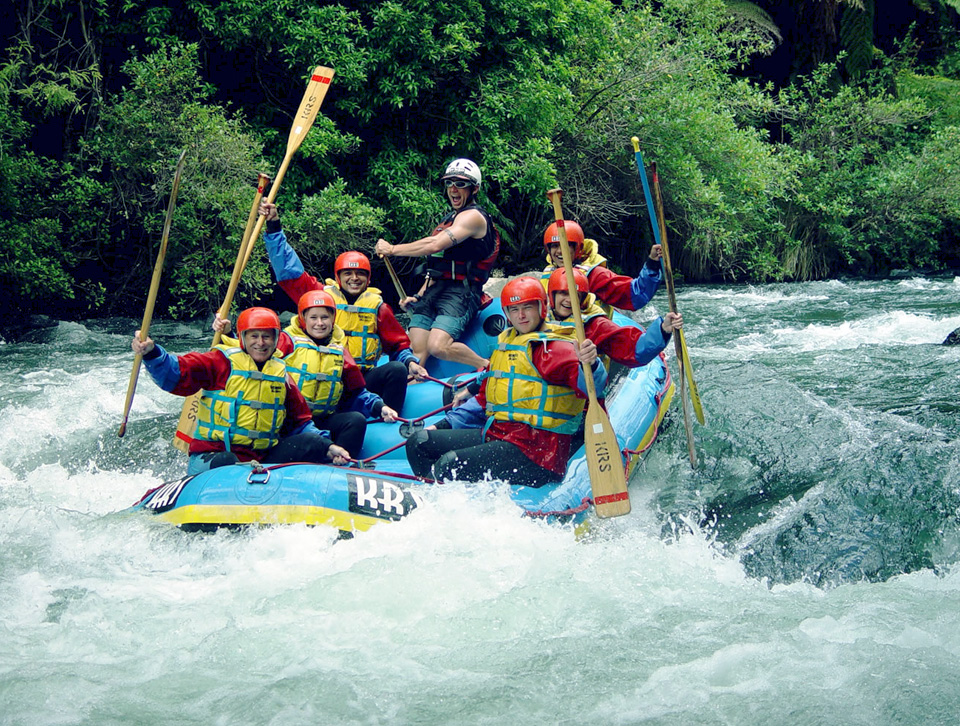 Rafting in Nepal is another thrilling and adventurous activity. Lined with high-rise mighty snow-capped mountains in the north, Nepal boasts many water bodies including the perenial rivers. The mighty mountains have given birth to scores of rivers that flow gushing through the river valleys crashing down in the Terai and meandering through it. These rivers lined with lush green forests, terraced feilds and ethnic life-styled villages on the way offer one of the best destination for white water rafting in Nepal.
There is a popular perception that rafting is an sporting event and requires special skills and some sort of training to do. However, there are rivers in Nepal in which you can do rafting without any training and even if you are not a sporty person. The difficulty level of rafting varies from very easy to very challenging. Likewise, the length of the rafting trips also range from one day to over a week.
Camping on the riverside during the rafting trips is a major excitement in case of multi-day trips as you can enjoy the pristine culture and life-style of the people in the area.
A typical day in the river begins early morning when participants arrive at the site. Instructions on safety and emergency situation are given to participants before the event. Life vests and helmets are worn by participants at all times during the trip. Meals are provided during the trip. Some packages also provide river equipment and camping equipment. The best time for rafting is from October through mid-December and March through early May. In winter hypothermia may be hindrance to some. During monsoons months of June through September, the white water sections are dangerous, but gentler stretches are easy to raft on. So far the government has opened sections of 10 rivers for commercial rafting.